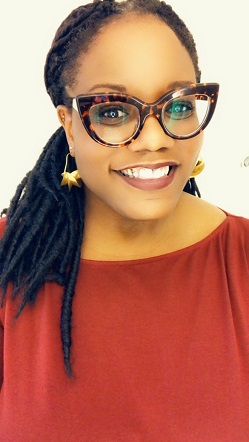 Meet the Writer
Born and raised in Northeast Ohio, Athena Dixon is a poet, essayist, and editor. She is Founder and Editor-in-Chief of Linden Avenue Literary Journal, which she launched in 2012.
Athena's work has appeared in various publications both online and in print. She is a Pushcart Prize nominee (2016, 2017), a Best of the Net nominee (2017), a Callaloo fellow (Oxford 2017), and a V.O.N.A. fellow (2018).  Additionally, she has presented at AWP (Boston 2013) and HippoCamp (2016, 2017, 2018).
She is the author of No God In This Room, a poetry chapbook , published by Argus House Press. Her work also appears in The BreakBeat Poets Vol. 2: Black Girl Magic (Haymarket Books).
She writes, edits, and resides in Philadelphia.